Blind Poet at Henshaws Graduation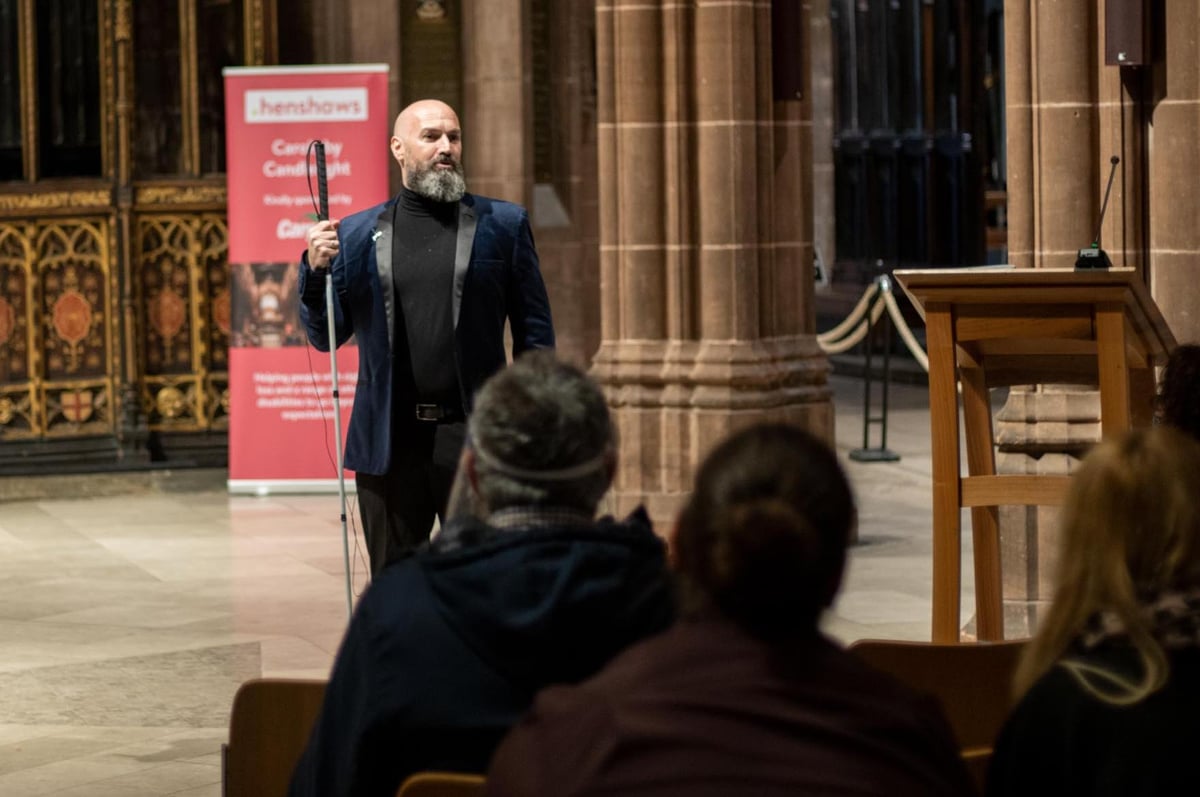 Dave Steele was diagnosed with retinitis pigmentosa (RP) in 2014 and will share the story of his journey as his eyesight deteriorated.
Dave said, "I'm delighted to join you all on what will be such a special day and look forward to sharing my poetry in the hope that it will inspire all graduates to achieve their dreams."
Dave's diagnosis meant he quickly became unemployed, a big deal for the father of four, and he took to social media for help with his PR journey.
He was struck by the many misconceptions and stories of injustice experienced by so many blind and visually impaired people all over the world and became an activist.
Dave had previously had vocal training and when a member of one of the online bands learned of this, they invited him to perform at a get-together for people living with RP.
He then covered Ben E King's Stand By Me and One Day Like This, each song with its own RP message.
Dave created his own "Stand By Me RP" Facebook page in 2015 and it has become one of the largest social media PR groups in the world.
He also started writing poems every day about his struggles and experiences and these became a catalyst to help others and himself. He has now published three books.
In 2018 Dave received the Impact Award from Henshaws, which operates the Arts and Crafts Center in Knaresborough, and he continues to be an ambassador for the charity.
Henshaws Specialist College has a personalized approach to education, learning and care to enable children and young people with disabilities to progress and live life the way they want.
Students follow an individual study program to develop their autonomy.