Community News | Community | www.timesargus.com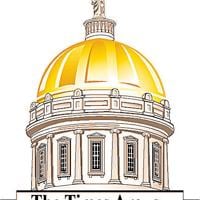 BIRTHS
Central Vermont Medical CenterA daughter, Madelyn Aster Griffith, was born on January 12, 2022 to Steven and Katelyn (Raymond) Griffith, of Waterbury.
Gifford Medical CenterA daughter, Penelope Jennifer, was born on January 3, 2022 to Nick and Cheryl (Flint) Frazier, of Brookfield.
A daughter, Laney Lynn Cook, was born on January 4, 2022 to Mariah Hardaker and Patrick Cook, of Northfield.
A son, Branson Robert Yetnick, was born Jan. 10, 2022, to Mikayla Perkins and Peter Yetnick, of Rochester.
YOUTH NEWS
Tree Story ContestK-8 students, including homeschoolers, are invited to share their appreciation of forests and trees by creating an original story and artwork for the Growing Works of Art competition, "Share your TREE-mendous story". The competition is sponsored annually by the Vermont Urban and Community Forestry Program, a partnership between the University of Vermont Extension and the Vermont Department of Forestry, Parks and Recreation, as part of its Forest Day activities. tree.
The winner in each age group will receive a Vermont State Park pass and appear on Across the Fence, UVM Extension's weekday show on WCAX-TV (hopefully in 2022). Winners will be announced on Vermont Arbor Day, May 6 of this year, and will be featured on the contest website.
The deadline for entering the competition is March 11. For more information, visit go.uvm.edu/croissanceart or email [email protected] or call (802) 651-8343, ext. 506.
COLLEGE NEWS
Henry Drake, of Moretown, holds a Bachelor of Science in International Business from the College of Charleston.
Castleton University's Fall 2021 Academic Honors include:
President's list — Makayla Boisvert, de Barre; Owen Senesac, of Cambridge; Mehgan Koniuto, Morgan Koniuto, both of Hyde Park; Jamie Barrett of Morrisville; Lindsey Carbee, Jarret Rock, both of Newbury; and Jorja McLeod of St. Johnsbury.
Dean's List – Caira Adams, Megan Brier, Baylee Lawrence, Ryan Palmisano, all of Barre; Jeremy Maxfield, of Cabot; Brooklyn Dennis of East Ryegate; Morgan Busby, of East Thetford; Lauren Townsend, of Fairlee; Sydney Aubuchon, of Hardwick; Mason Svayg, of Lowell; Nicolas Lasseigne, of Lyndonville; Carly Wilcox, Lucas Williams, both of Moretown; Elizabeth Grenier, of Morrisville; Kalea Divelbliss, of Northfield; Anna Brassard, Iris Olmstead, both of Randolph; Emma Gillette, Victoria Palmer, both of the Randolph Center; Haley Elliott, Jasmine Esposito, both of St. Johnsbury; Jillian Smith, of South Ryegate; Joshua Kelley, of Sutton; Ariana Hausmann, of Topsham; Megan Hopwood, of Vershire; and Madison Commo, of Waterbury.
Clarkson University's fall 2021 Presidential Scholars include Logan Kennedy, from Barre, majoring in aeronautical engineering; Elizabeth Jane Poirier, from Barre, majoring in biology; Isabelle L. Sullivan, of Johnson, majoring in biology; and Elizabeth R. Laughlin, of Williamstown, majoring in civil engineering/environmental engineering.
Dean College's Fall 2021 Academic Honors include Samuel Grandfield, of Waterbury, who earned a spot on the President's List; and Lauren Chamberlain, of Lyndonville, on the Dean's List.
Emily Frazier of Berlin has been named to SUNY Morrisville's Fall 2021 list of presidents.
Ellen Otterman, of Barre, a communication arts major, was named to the Fall 2021 Dean's List with Honors at Grove City College.
Health Sciences major Hannah Giesing of Vershire has been named to the Fall 2021 Deans List at Eastern Connecticut State University.
Winter Gascoyne, from Montpelier, majoring in nursing, has been named to the Fall 2021 Dean's List at Saint Anselm College.
Crystal Wilkins, of West Burke, majoring in social services, has been named to the Fall 2021 Deans List at Springfield College.
Jenna Bellavance, of Barre, has qualified for the Fall 2021 Dean's List at Belmont University.
Emerson College's slate of deans for fall 2021 includes Stella Drews-Sheldon, of Stowe, Media Arts Production; Morgan Gaffney, of Thetford Center, Journalism; and Wyatt Cunningham, of Waterbury, interdisciplinary.
The list of Roger Williams University deans for fall 2021 includes Willem Pontbriand, de Barre; Lucy Boyden, of Cambridge; Marina Sprague of Chelsea; Isabel Clancy, of Hyde Park; Lily Loomis, Jack Messier, both of Jeffersonville; Tyler Cain, Hannah Leslie, both from Montpellier; and Austin Jarvis of Northfield.
Willa Lane, of East, Montpelier, and Haley Spencer, of Stowe, have been named to the University of Delaware's 2021 fall deans list.
Ariana Varnum of Passumpsic participated in the mock trial at Lasell University's annual Career Readiness Symposium, where students attempt a case in front of a judge and jury while playing various roles. She was a member of the prosecution team and delivered the opening statement.
AROUND THE STATE
Speaker SeriesThe Vermont Historical Society has announced a new virtual program beginning Wednesday, January 19 and running through April 27. The Winter Speaker Series features scholars from the United States and Canada covering social issues related to Vermont's history and beyond, as follows:
– February 16, "Black Politics in the Yankee Republic, 1775-1860" with Van Gosse, featuring black Vermont notables like Lemuel Haynes and Alexander Twilight.
— On March 23, Rachel Hope Cleves presents "Charity and Sylvia: A Same-Sex Marriage in Early America," exploring the roles of family, work, religion, love and sexuality in the lives of women at that time.
— April 27, "Room for Improvement: Landscape, Social Uplift, and the Changing Nature of Vermont," is presented by Sara M. Gregg.
Visit vermonthistory.org/calendar for more information and program registration.
Waterfowl BlindsWaterfowl hunters who did not remove their hunting blinds from state waters earlier must do so by Feb. 15 on Lake Champlain or May 15 on inland waters, according to a reminder from Vermont Fish and Wildlife Department.
State law requires shades to be removed before these times to protect natural areas and prevent boating accidents after the ice melts.
Do you have an article you would like to see in Community News? A step? A public announcement? A short press release about something fun happening in your city? Simply email us the information at [email protected] Be sure to put For Community News in the subject line. (Note: we reserve the right to change the length.)