Full circle: Legendary Bill Hayes now has his name on the field of Bowman Gray Stadium | WSSU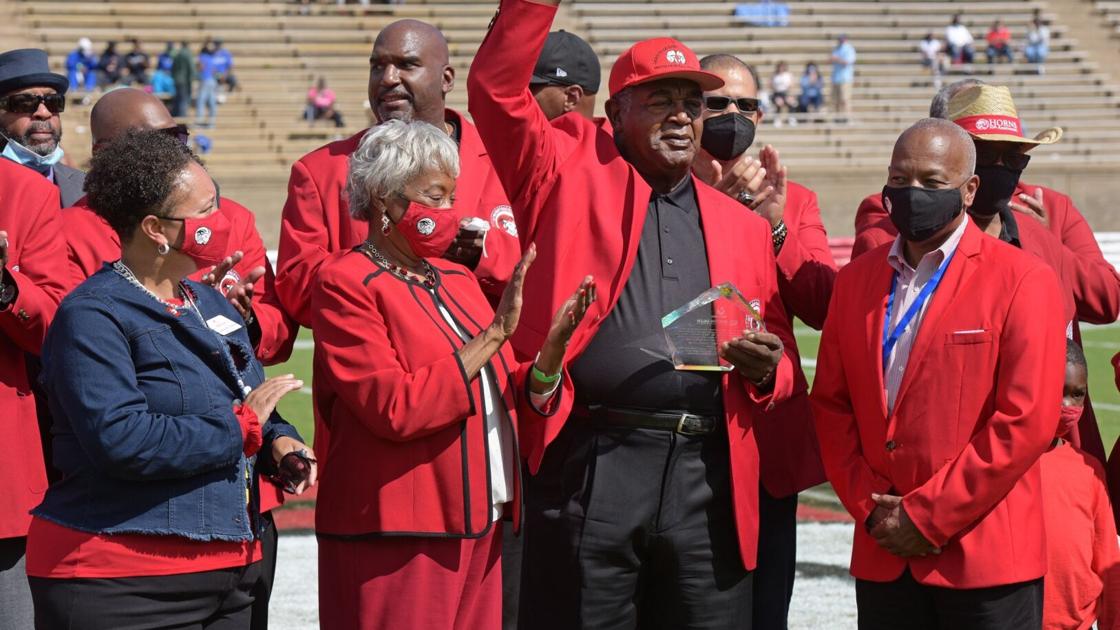 Among his highlights were back-to-back CIAA titles in 1977 and 1978 and another CIAA title before moving on to NC A&T where he won three more ME-AC titles and compiled 195 wins.
The land was officially opened on Friday evening, sponsored by the city. On Saturday, however, around 20 former WSSU and A&T players were there to support the game with Elizabeth City State. There is also a statue that will be placed in the Hayes Stadium which will be completed next year.
A push from his former WSSU and A&T players, the citizens of Winston-Salem, and the students he helped mentor throughout his legendary career as a teacher and coach, has helped give in the field the name of Hayes.
Among his defining moments at Winston-Salem were in the early 1970s, when he was an assistant at North Forsyth on Head Coach Colin Nifong's team. In 1971, as race relations boiled throughout Winston-Salem following the integration of schools, Hayes played an important role in keeping the peace in North Forsyth.
Ken Winfrey, the voice of the WSSU who has known Hayes for 52 years, graduated from North Forsyth in 1973.
"They closed Atkins High School (which was a black high school) and sent a lot of students up north," Winfrey said. "I don't think North was quite prepared for this because the school was overcrowded and there were riots, but the football team at the time won their only state championship and it won. helped everyone come together. "