Last year residents gave 6 snowplows names, now they can give them a face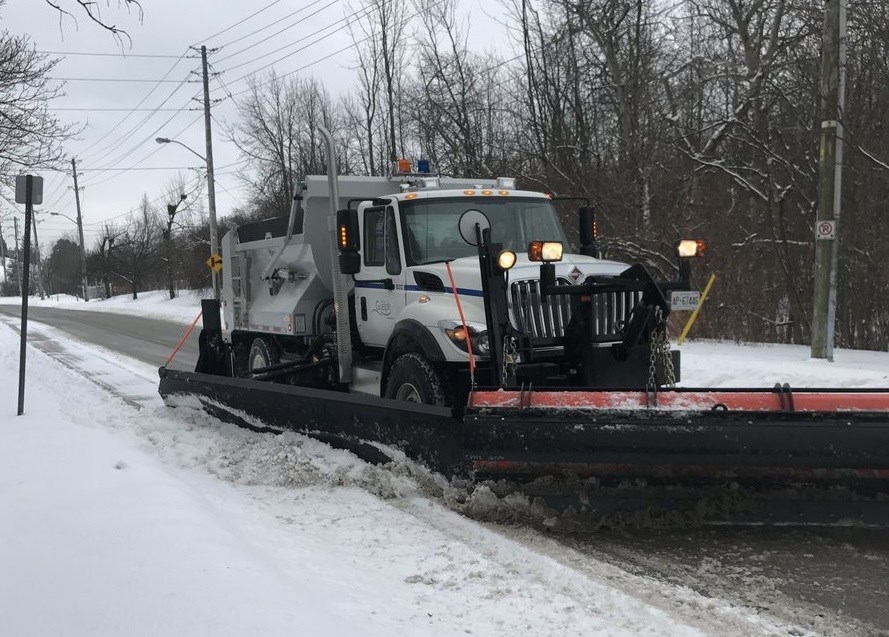 "The kids who nominated them will have the opportunity to watch their plows roll around town this winter with faces on the backs of the plows:" Guelph Storm representative
Convert snowplows into demonstration snowplows. The call for creativity is not yet over.
Thousands of applications poured in last year when Storm Guelph held a competition with the City of Guelph and the Guelph and Wellington Children's Foundation to nominate six snowplows.
Now children ages 4-16 can draw what they think each plow looks like. The winning artwork for each plow will be enlarged and glued to the rear of the vehicle for two full winter seasons. The artist's name will also appear on the vehicle.
"The kids who nominated them will have the opportunity to watch their plows roll around town this winter with faces on the backs of the plows," said Lynn Vanschaik of Guelph Storm, who oversees the project.
The winning names of the six plows are Blizzard of Oz, Flocon, Darth Blader, Sir-Plows-a-Lot, Frost Bite, and Lil 'Plow Wow. The city also named two of its own plows, Spyke and Stormy.
"So Sir-Plows-a-Lot, what does he look like?" Flocon is a French snowflake. What does it look like ?' Vanschaik asked.
Winning artists will also receive a gift from the Storm, a certificate from the mayor and an invitation to a Storm game.
Participants must live in Guelph or Wellington County and may use any type of artistic technique such as animation, graffiti, painting or drawing. The artwork should be in color and include the eyes as a minimum.
Vanschaik said the contest organizers saw a lot of community support with the name contest last year.
"It was great during COVID because we really needed something then and it's the kids from so many schools and communities across town who really got involved," Vanschaik said.
"We need it. We need it because we are a big community and we have been going through this pandemic for a very long time."
Participants can upload their works for the Turn snowplows into snowplows contest here.