Marvel Never Tried to Get the Rights to Doctor Strange 2's Monstrous Villain Name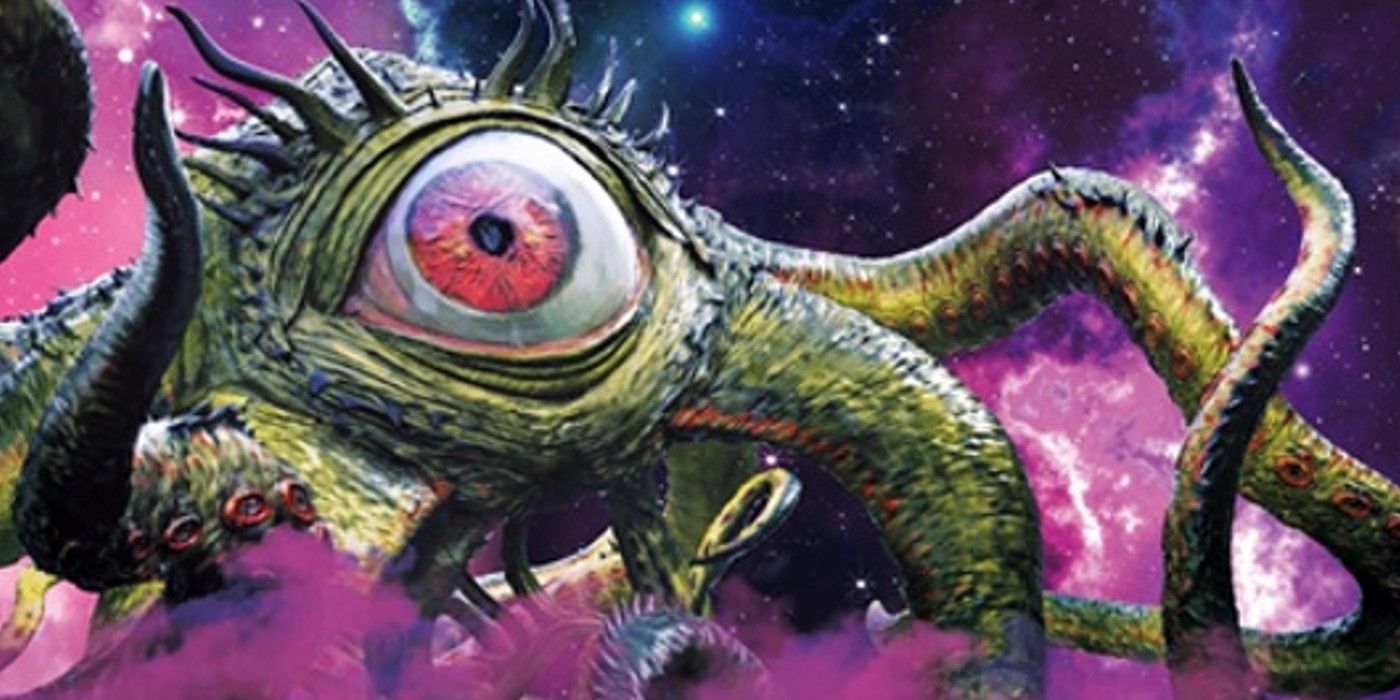 The rights holder of the Shuma-Gorath name, Heroic Signatures, confirms that Marvel didn't reach out before renaming the villain for Doctor Strange 2.
Marvel Studios never tried to secure the rights to the Shuma-Gorath name before renaming the interdimensional beast "Gargantos" for Doctor Strange in the Multiverse of Madness.
Heroic Signatures President Fred Malmberg confirmed that Marvel Studios has not approached the licensor, which owns the rights to the Shuma-Gorath name, in an interview with ComicBook.com. When asked if Heroic Signatures would consider entering into a deal with the studio to use Shuma-Gorath's original name in future Marvel Cinematic Universe projects, Malmberg replied, "We have a great relationship with Marvel and have been working together to solve many problems over the years, but who can answer this hypothetical?"
Related: Doctor Strange 2 Will Return To WandaVision's Most Heartbreaking Place
An ancient demonic entity, Shuma-Gorath was created by Steve Englehart and artist Frank Brunner and debuted in First Wonder #10, which established him as an enemy of Doctor Strange. Englehart raised Shuma-Gorath's name from a Kill the conqueror story, "The Curse of the Golden Skull", by Robert E. Howard. This means that the rights to the character's name actually belong to Heroic Signatures, along with the rest of Howard's Kill the conqueror and Conan the Barbarian– related intellectual property.
Rather than make a deal to license Shuma-Gorath's name for Doctor Strange in the Multiverse of Madness, it seems Marvel Studios decided the best approach was to simply rename the villain. While unconfirmed, it's possible it was motivated by a desire to avoid the restrictions that come with such deals, such as those attached to the big-screen rights to The Hulk. The name Marvel Studios uses for Shuma-Gorath — Gargantos — originally belonged to a similar-looking sea monster that debuted in 1969. Submarine #13. Notably, this is a character that the studio already owns the rights to, name and all.
Related: Eagle-Eyed MCU Fans Spot Captain Carter's Shield In New Doctor Strange 2 Poster
Shuma-Gorath/Gargantos isn't the only deadly adversary Doctor Strange will face in Multiverse of Madness. When the full trailer of the strange doctor sequel that aired during Super Bowl LVI, it teased the return of Chiwetel Ejiofor's evil wizard Karl Mordo and what appears to be the evil alternate universe incarnation of Benedict Cumberbatch's Strange, which debuted in the What if…? animated series.
The Master of Mystical Arts will also be joined by several allies. Strange will team up with Elizabeth Olsen's Scarlet Witch for her next interdimensional adventure, as well as MCU newcomer America Chavez/Miss America (played by Xochitl Gomez). Multiverse of Madness will also apparently see Patrick Stewart reprise the role of Professor X he created in Fox's x-men movies, marking Marvel Studio's latest franchise crossover after weaving Sony's non-MCU Spider Man movies in No coming home.
Doctor Strange in the Multiverse of Madness hits theaters on May 6.
Keep Reading: Marvel Fans Are Convinced Tom Cruise's Iron Man Is In The Doctor Strange 2 Trailer
Source: ComicBook.com
Ryan Reynolds Swears Deadpool Isn't In Doctor Strange 2, Updates DP3 Progress
About the Author