Name deletion | WCIA engineer leaves service after 43 years | Columns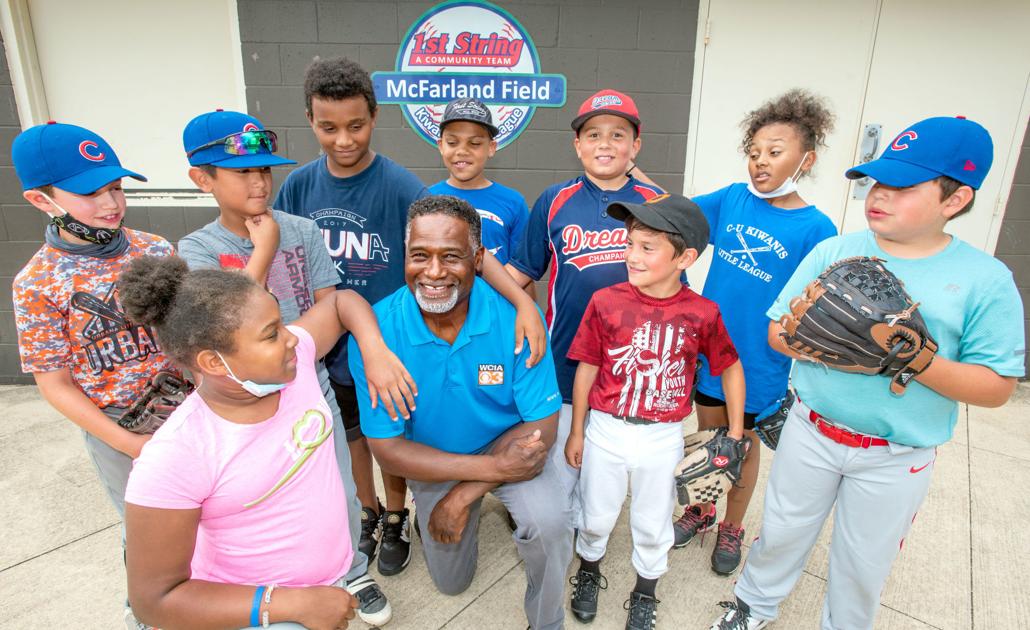 Peter McFarland likes to work with his hands. This is undoubtedly what in part drew him to his two main interests of the past few decades – broadcast engineering and baseball.
McFarland officially retired on Friday after 43 years as an engineer at WCIA. It is an industry that has seen years of change. Baseball? Not so much, at least at the Little League level.
McFarland's family have been so involved in the sport that a field has been named after them. McFarland Field is home to the First String League, sponsored by the CU Kiwanis Club, in Champaign.
"I really appreciate him," McFarland said of his involvement in baseball. "It was really good for me and hopefully for the kids. I have met a lot of good children. Some of them are now cultivated.
Originally for children ages 6 to 17, the league in recent years has been restricted to ages 4 to 12 and includes tee-ball. A 13-year-old category has been added this year, and he hopes it will continue.
The family's involvement began with his mother, Earline, who ran the concession stand for years. His father, Bob, attended many games. Peter continued the tradition and served as league commissioner for 28 years.
A petition started by Joe Omark led the park district to agree to name the field after the family.
"It was surprising and very exciting at the same time," said Peter.
Randy Green, a former president of Little League Kiwanis CU for 10 years, said McFarland has been involved in Little League since Green played ball with his son, Brandon.
Whether it's coaching kids, setting the stage or running the concession stand, league volunteers do it all, he said.
Little League International recently recognized McFarland for his contribution, and Green was one of the people who named him.
McFarland has said he will start scaling back his role and handing over his commissioner duties to Shawn "Bundy" Green.
He began his tenure at WCIA in 1978. A student of "the technical side of communications" at Parkland College, one of his professors was Ed Kelly, formerly of WCIA.
"He got me this job here," McFarland said. "I will always appreciate it.
"I grew up thinking I wanted to be a teacher in school. It didn't quite work. I was going to school in business administration and I didn't like accounting "and I decided to switch to communication.
Much has changed since those early days.
Paul Davis headed the editorial staff, Dale Fleming was his first boss, and Augie Meyer was the owner.
"We had big, bulky equipment like tape recorders. Everything was on videotape. Now it's digitally recorded. The quality is much better. The cameras have been reduced so much that one person can handle most of the equipment.
Despite the progress, the equipment still needed to be maintained and repaired. He's kept abreast of the technology, but there isn't as much preventative maintenance to be done as in the past.
WCIA chief engineer Darren Martin said McFarland had been his "right hand" for many years.
"He is an exceptional, reliable and reliable employee," said Martin, noting that McFarland has been instrumental in a number of the company's projects, including the maintenance of older tape machines that contain footage of archives from the 70s to the 90s.
McFarland and his wife, Debarah, have two sons and a daughter.
With more free time, he wants to "travel a bit," and this winter he will participate in the park district basketball program. He also wants to referee and referee matches.
But it's time to let someone else maintain WCIA equipment and worry about baseball showers. McFarland has paid his dues.
Students discover the trades
High school students in the area learned a little about what goes on in plumbing, piping and HVAC repair, among other trades, during a series of visits to the Local 149 training center of the UA in Savoy.
The students met with Local 149 Business Manager Matt Kelly, Journeyman Justin McMullin and Director of Training Derek Reedy, who took time off to work with the students. They were introduced to several skills, including piping, electrical, carpentry, roofing, concrete and painting.
The students also spent time with union members at the University of Illinois Facilities and Services factory as well as in A&R Mechanical manufacturing shops and offices.
This year's Local 149 visitors were:
10th year
Kody Roberts, Monticello; Alayna Hill and Benjamin Ottney, Fisher; Anthony Barron SJO; Griffin Reynolds, Unit; Lucas Lenzini, Mahomet; Alex Swanson, PBL; Jack Kelly, Tuscola; Mateo Thomas, Jonathan Kleinfieldt, Richard Cadena, Garrett Daly and Jose Beuschlein, Centennial; and Susana Garcia, Colin Katterhenry and Drew Caldwell, Central.
Grade 11
Robert Morgan, Villa Grove; Landon Banta, Tuscola; Jake McElhaney, Landon Hobbs and Nolan Nierenhausen, Mahomet; Kaleb Vannoy, Unit; Jessica Bailey, Alexander Roskov, Jaylen Davis, Lauren Mobo, Emanuel Peralta, Nathan Bell, Martin Hernandez, Gavin Ash, Thomas Davison, Crescenciano Gutierrez and Jaime Tiger, Centennial; and Rowan Abzug, Center.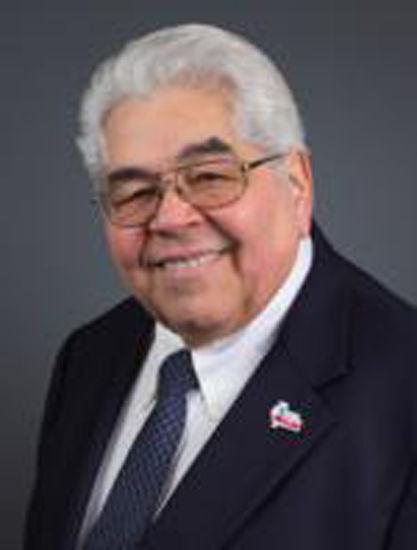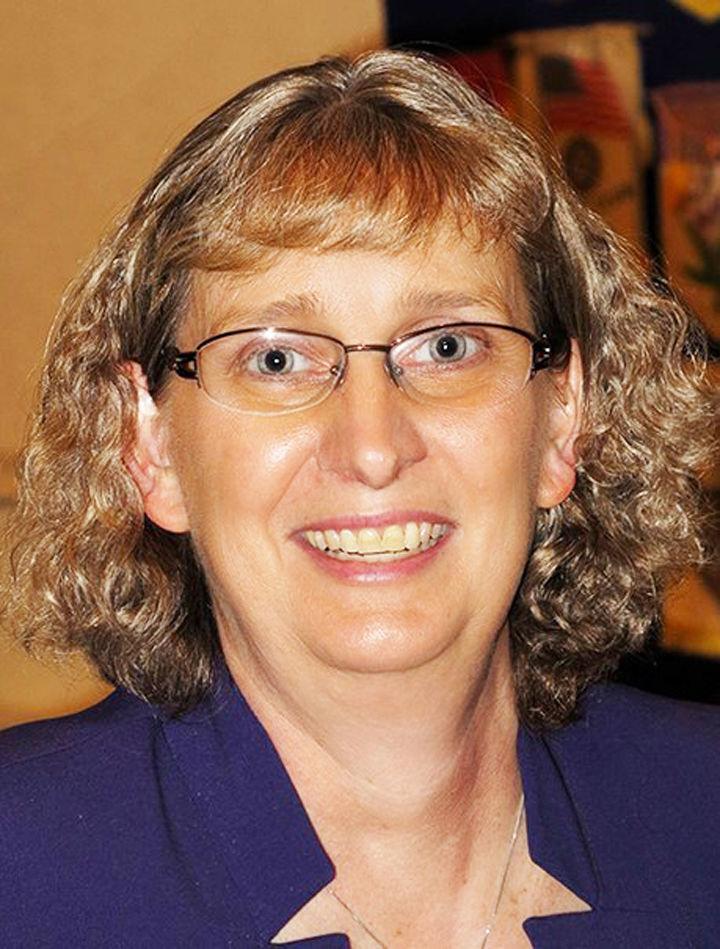 Gonzalez succeeds Nevitt at the Rotary club
Outgoing Champaign West Rotary President Christine Nevitt handed the hammer to new President Nestor Ramirez in a ceremony this week.
Nevitt joined Champaign West Rotary in November 2013 and has received numerous Rotary awards ranging from Rookie of the Year to Rotarian of the Year. She assumed the title of club president on July 1, 2020.
She is Senior Vice President and Head of Trade Compliance for Busey Bank.
Ramirez, originally from Bogota, Colombia, studied medicine at the Jesuit University of Bogota and then worked as a doctor in the jungle of southeastern Colombia for seven years. He arrived in the United States in 1979. He worked as a neonatologist in several neonatal intensive care units in Champaign-Urbana, Springfield and Chicago for 31 years. He is now retired.
Ramirez has been a member of the club for over 10 years and has won several Rotary awards, including Rotarian of the Year, and is a Paul Harris Fellow.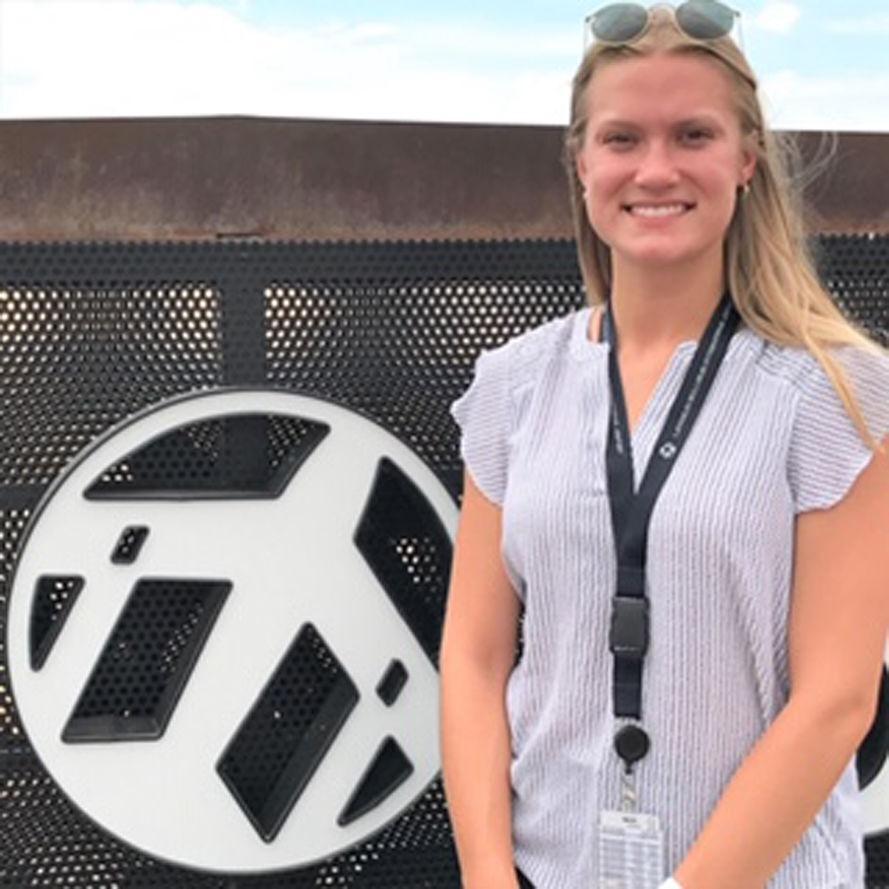 Omark selected for an internship
Victoria Omark, resident of Danville, was selected for a three month internship to work closely with the management team at Laughlin / Bullhead International Airport in Arizona.
"I am very lucky," Omark said. "Airport management is a difficult area to tackle because most jobs want you to have experience, but the majority of airport management internships require you to have a degree. I am fortunate that LBIA offers students the opportunity to gain hands-on experience.
The senior at the University of North Dakota is working towards obtaining dual degrees in air traffic control and airport management. She obtained her private pilot license two years ago.
"We are delighted to have someone passionate and eager to learn," said Jeremy Keating, Director of LBIA. "Victoria came out on top out of over 40 entries, which is really good. "
The LBIA program offers a paid internship opportunity to junior and senior students enrolled in aviation management programs. Tailored to the student's particular aviation interests, the internship also offers students the opportunity to observe all aspects of airport management.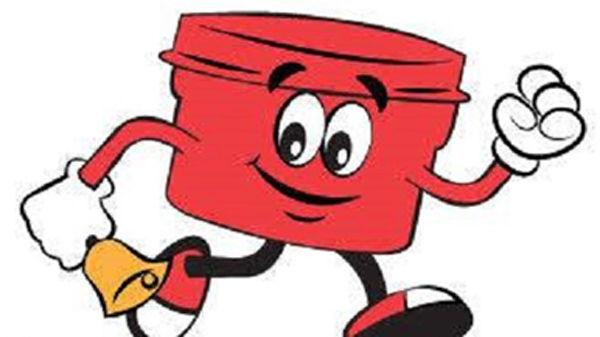 Red Kettle Run scheduled for July 17th
For 12 hours later this month, people will be running the McKinley Field Trail in Champaign to raise funds for underprivileged children.
The Red Kettle Run for Kids will take place from 6:30 a.m. to 6:30 p.m. on Saturday, July 17.
The Champaign County Salvation Army has set a goal of 240 participants to help raise funds to cover the cost of a nine-week day camp program for low-income and at-risk children aged 6 to 13 years old this summer.
Registration for in-person participants and remote supporters is open online at www.Sal.Army.US/redkettlerun. Runners, walkers and even walkers who register for the event with a $ 24 donation will circle the track in two-hour blocks.
Cooling stations with snacks and drinks will be available at the edge of the track throughout the day.
The summer day camp, which runs from June 7 to August 6, offers children an opportunity for growth and personal development by helping them develop social skills, receive daily nutritional meals, participate and learn. team sports, to achieve goals in scheduled daily activities. and have daily tutoring in math and reading.
ORCHESTRA TO PERFORM AT FISCHER THEATER
The Danville Symphony Orchestra has entered into an agreement with the Fischer Theater for the 2021-22 season of the symphony.
The agreement includes the hiring of theater staff for marketing and ticketing for the management of the full-service production.
At least three of the symphony's four full orchestral concerts will take place at the Fischer Theater, starting with the October 16 "Roaring Twenties" concert featuring music by Cole Porter and Gershwin.
The orchestra will bring Broadway performers to town to sing some of the songs.
Fischer executive director Jason Rome said he believed the alliance would benefit both the theater and the symphony. He said the theater is an anchor in the community and the cornerstone of the city's plans for the reconstruction of downtown Danville.
Don Marrow, Chairman of the Board of Trustees of the Vermilion Heritage Foundation, adds: "This partnership aligns perfectly with our mission statement of providing, through the Fischer Theater, a premier multi-purpose venue for the performing arts. performing and visual arts, and add to the economic development of the Danville region.
Rantoul hosts the trials of the Prospect Games
The Rantoul Family Sports Complex has been selected to host the trials of the USA Baseball Midwestern Region team, known as the Prospect Games.
More than 300 athletes and families from 11 states converged on Rantoul in hopes of representing the country on the U.S. team at international competitions.
Rick Janor, USA Baseball's Midwestern Regional Manager, said choosing the Rantoul facility was an easy decision, "considering the synthetic turf, the quality of the facility, the exceptional equipment" and from the resort staff.