Superman just got an incredibly disrespectful new name (and he loves it)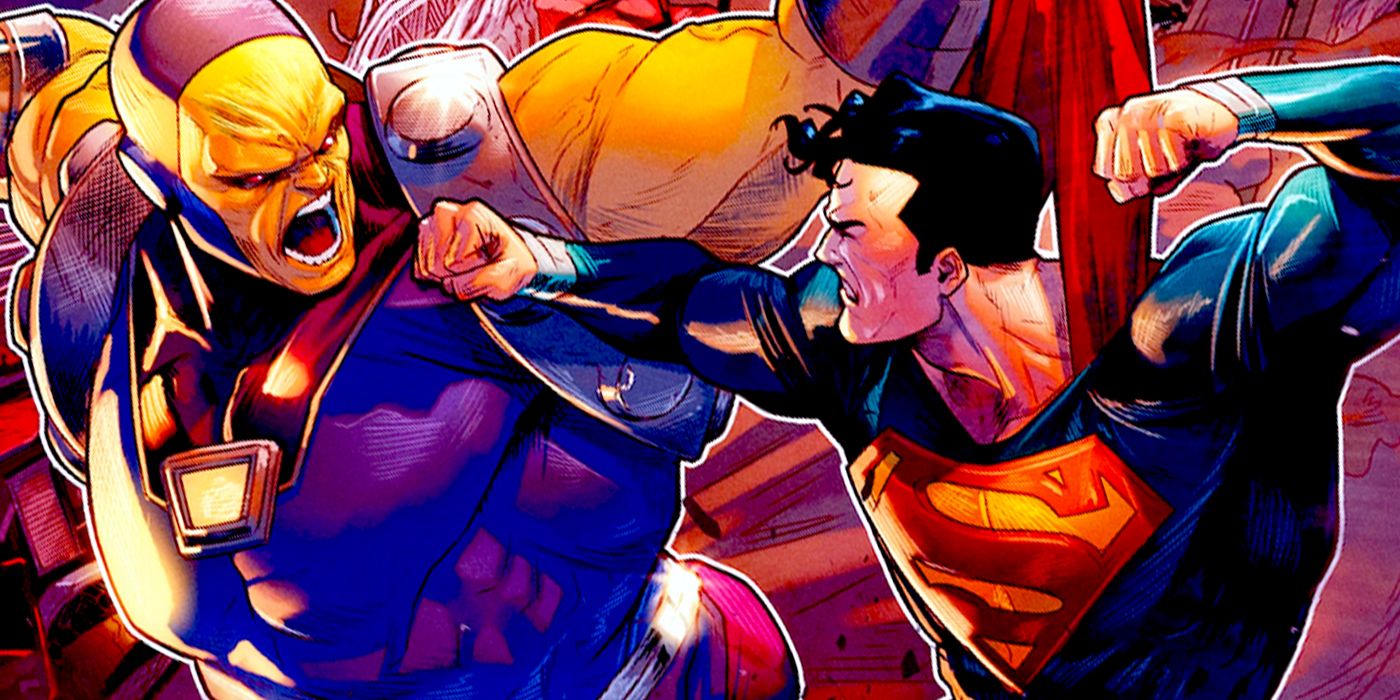 Superman loves his new name, given to him by the cheering hordes of people he tries to save from the clutches of Mongul of Warworld.
Warning: contains spoilers for Action Comic #1040!
DC Superman has a horribly insulting new name in DC Comics, and unfortunately for those who gave him the name, he thinks it suits him just fine. The Man of Steel has fought many foes during his tenure as Earth's protector both on the ground and in the far reaches of space. But in Action comic #1040Superman is far from super as he takes on Warworld's master, Mongul.
Superman left Earth and left his son, Jonathan Kent, in charge of protecting the planet. As Jonathan takes on a new name as Earth's official Superman (seen in the film written by Tom Taylor Superman: Son of Kal-El series), Clark Kent found himself on Warworld, without allies or even his powers. Beneath the floor of Warworld are red solar furnaces, which effectively suppress Superman's powers. Obviously, he is no stronger than a human.
Related: Superman Reveals The Disgusting Limits To His Strength
Mongul is taken in by two siblings; like all citizens of Warworld, they practically revere it and desire nothing less than to become warriors in the arena: Warzoon. A cruel Mongol demands that siblings prove their worth by fighting to the death: "Kill your brother, as I killed mine." When the siblings balk at the order, Mongul decides to kill them both, but Superman comes to their rescue. Although he eventually manages to save the siblings through his efforts, he does not attack Mongul with the intent to kill, giving Mongul a chance to defeat Superman and seriously injure him. Surprisingly, instead of celebrating Mongul, the crowd starts chanting, "Bahle'na Gahl… Bahle'na Gahl…"
Superman learns that the chant means "sword without blood" – originally intended as a grave insult on a combat-obsessed planet like Warworld, shouted when a warrior is unable to land a single blow. But Superman admits "I like that." Indeed, he would; Superman, like many other Marvel and DC heroes, solemnly swore never to kill. But Unblooded Sword may mean more to him: Superman is seen by many as a living weapon (especially the writers who continually turn him evil at the slightest provocation). But Superman is, by nature, not a violent person and will only rely on violence when there is no other option to resolve a conflict. Chanting that previously disrespectful moniker, it looks like Warworld is starting to agree.
Superman remains on Warworld, helpless in more ways than one. Weakened by the planet's alien energies, he poses little physical challenge to Mongul and his allies, but the despotic villain is now afraid of turning Kal-El into a martyr. With a bit of luck, Superman will continue to live up to its insulting new name and perhaps make it an admiring title.
Next: DC's Most Powerful Character Never Changed Thanks To An Unofficial Ruler
Batman's new villain is the dark version Bruce Wayne could have become